HEALTHY, CONFIDENT, BEAUTIFUL SMILE
Advanced Restorative Dental Care in American Canyon
Restoring your teeth not only enhances the aesthetics of your smile, but it also improves oral health and function as well. Missing, damaged, and decayed teeth can be restored at our American Canyon dental practice. Don't let dental issues prevent you from enjoying your favorite foods or confidently interacting with the world. Dr. Imam and her team can help you regain the full beauty and function of your smile using quality materials and comprehensive treatment options.
At California Dental Care, we provide the best care with our state-of-the-art technology and our commitment to staying current on the latest in treatment techniques. Call our office today for an appointment!
Restoring Oral Health with Fillings, Crowns, & Bridges
Composite fillings fill the space left when decay has been removed, or where damaged occurred. These restorations can last for years and match the aesthetics of natural teeth. Fillings are applied as soon as cavity treatment is complete.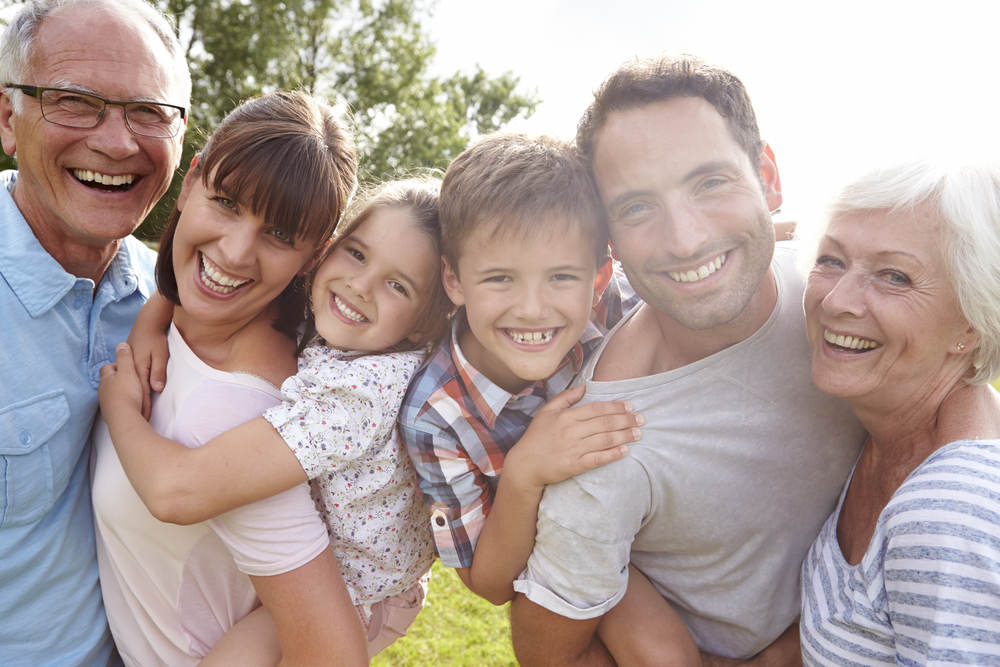 Small fillings are repaired directly by adding the composite material, shaping it to look natural, and hardening it with a special light. Inlays and onlays are indirect fillings as they are created in the lab from digital impressions and fitted into the area after the damaged portion is removed.
A crown restores all of a tooth above the gum line, strengthening bite function and improving aesthetics. Crowns are also used for bridges to replace one or two teeth that are adjacent to healthy teeth. A fixed bridge can enhance your smile and prevent remaining teeth from shifting into the gap.
Restoring Oral Health when Periodontal Disease is Present
Gum disease is a common dental complication that affects nearly half the population, particularly adults. It is best to treat periodontal disease in its early stages, but for those who delay treatment from an oral health professional, more significant procedures may be necessary.
When inflammation occurs around the gum line, you may be experiencing gum disease. This periodontal issue is often caused by improper oral hygiene, but smoking, genetic predisposition, and medical conditions can also be contributing factors.
Plaque buildup, particularly along the gum line, can produce bacteria that irritates the soft tissue. Pockets will begin to form and can then become infected which can eventually lead to tooth loss if not treated. Those experiencing periodontal issues who don't take steps to eliminate the infection leave themselves vulnerable to overall health issues as well. Gum disease has been linked to several systemic complications and is known to exacerbate health concerns like heart disease and diabetes.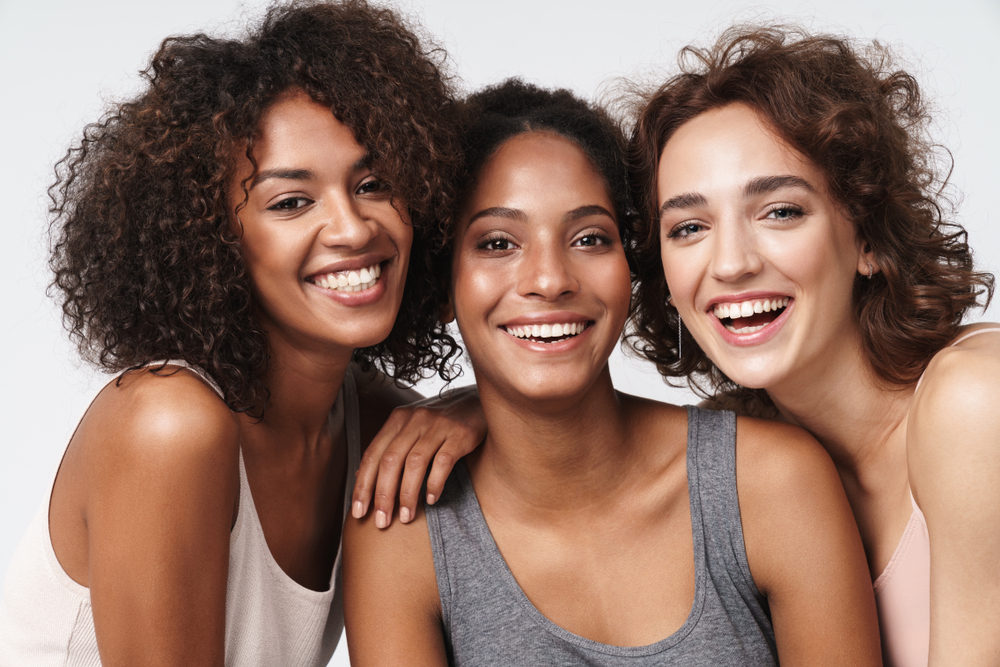 Comfortable Laser Treatment Options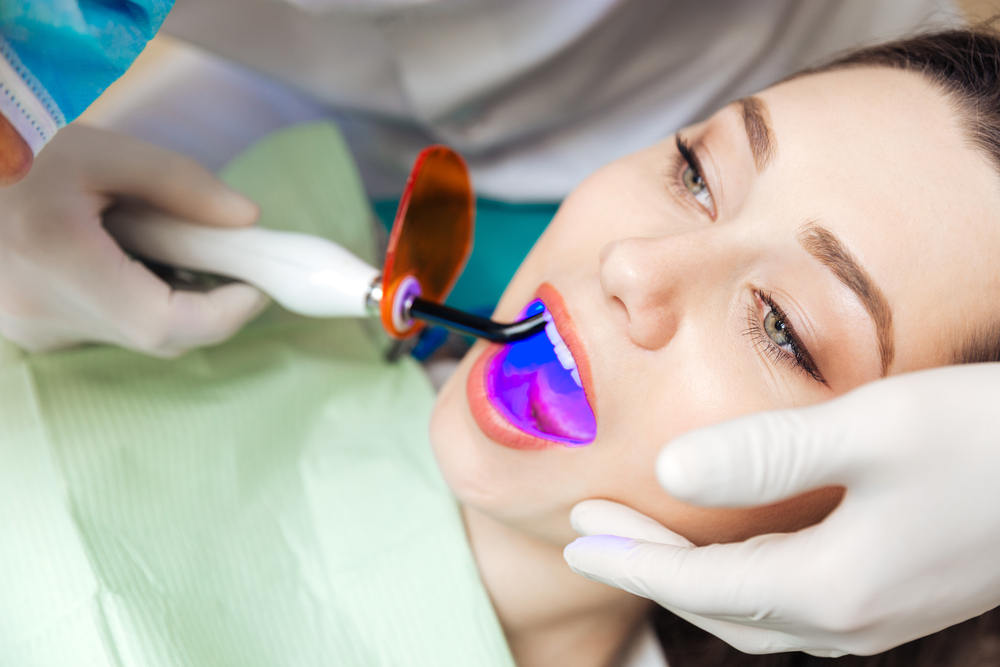 Traditionally, dentists and periodontists eliminate gum disease through a conservative nonsurgical treatment called scaling and root planing. This process involves removing tartar and plaque from teeth. The surfaces are then smoothed to minimize future build-up.
Dr. Imam has extensive training and experience to perform this procedure with precision using laser therapy. Soft tissue lasers are a quicker, safer way to complete treatment gently and efficiently. This technology is specially designed for soft tissue treatment, and the heat from the laser provides a reliable and effective way to eliminate infection.
Restore Dental Health with Root Canal Therapy
Keeping your teeth for as long as possible is an important part of long-term oral health. However, accidents that cause tooth infections or undetected decay that damage teeth can threaten teeth over time. If tooth damage leaves the inner portion of your tooth vulnerable, Dr. Imam may suggest root canal therapy to save your tooth and prevent the need for extraction. Root canal treatment provides relief of painful toothaches and preserves your bite.
Preparation – A local anesthetic is provided to ensure that the tooth's nerves and the soft tissue surrounding it are thoroughly numbed. Dr. Imam then creates an access point in the tooth by making a small hole in the enamel.
Treating Tooth Infection – Through this opening in your tooth, Dr. Imam cleans the inside of the tooth and roots, effectively removing the components that have been damaged by bacteria.
Restoration – Once your tooth has been thoroughly cleaned from the inside out, a dental crown is placed to seal the natural tooth underneath, preventing bacteria from re-accessing the area.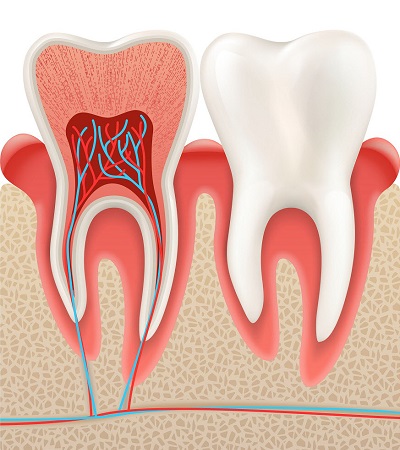 Why Extractions are Sometimes Necessary
It's safe to say that most people wish to keep their permanent teeth in place for as long as possible. There are times, however, when having a tooth removed is the healthier long-term solution. A tooth that suffers severe damage may not qualify for regular restorative options to resolve the problem. Sometimes, an extraction is the only way to stop the infection from spreading to the jaw bone and threatening overall oral health. The extraction procedure is less intrusive than most patients realize. After the proper amount of anesthetic is applied to numb the area, most teeth can be extracted comfortably. After the removal of the tooth, an over-the-counter pain reliever and rinsing with a saltwater solution will generally reduce discomfort or pain during the healing process.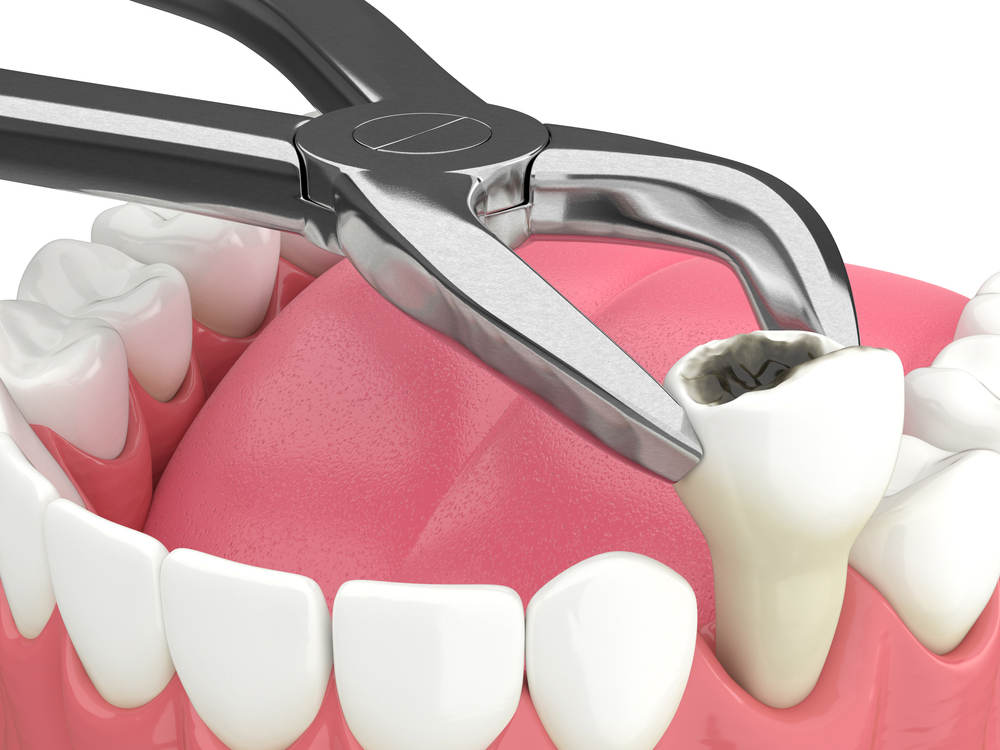 Removal of wisdom teeth is a standard oral surgery procedure for those in their later teens and early twenties. Wisdom teeth can push against the roots and crowns of other teeth, causing discomfort and increased risk for crowding, decay, and gingivitis. Partially erupted teeth are more difficult to clean and usually more trouble than they are worth. Removing impacted wisdom teeth requires a simple surgical process to access the tooth and extract it entirely before sealing the treatment site.
What are Dental Implants?
Dental implants are titanium posts surgically placed into your jaw, providing a stable base for several replacement options. The procedure is valuable to those missing one, multiple, or a full arch of teeth and offers benefits beyond a secure fit for your restoration. Because they fuse to your jawbone through a process called osseointegration, they effectively stop bone resorption caused by missing teeth.
We offer single implant crowns, implant-supported dentures, and bridges to complete the restoration process.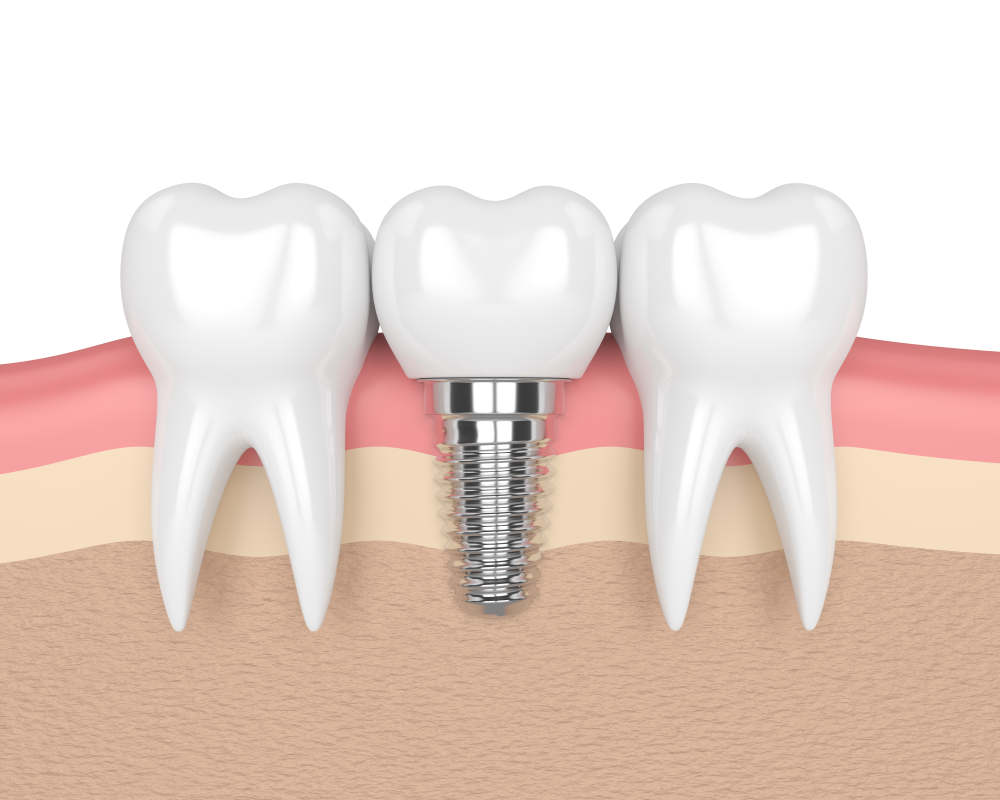 Dentures Services in American Canyon, CA
Dentures are appliances that can be removable, or affixed to dental implants to replace lost teeth. By replacing missing teeth, overall health, and function of your smile improves, so you can feel more confident and benefit from better biting and chewing capability. Losing teeth can cause facial aesthetics to appear prematurely aged, but dentures help support and fill out the appearance of your face. At California Dental Care, we offer different denture treatment options to bring back a natural-looking smile. Some of our options include: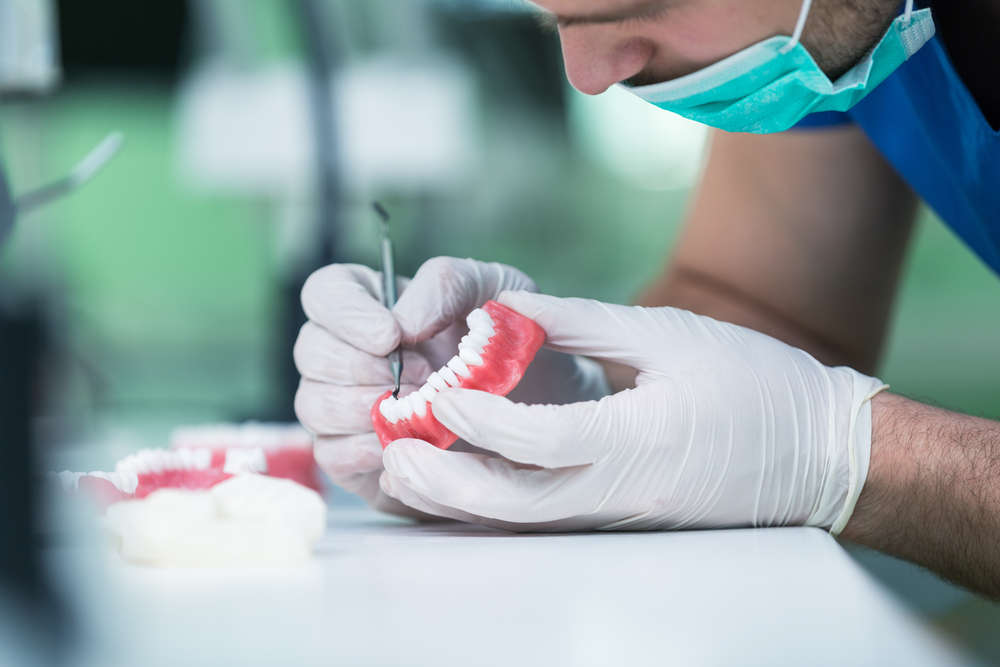 Full Dentures: Traditional dentures are customized replacements for the upper, lower, or both arches of teeth. Dr. Imam works with a trusted and experienced dental lab to provide you with dentures that are customized to fit comfortably.
Partial Dentures: Almost invisible when worn, flexible partial dentures are a reliable and natural-looking option to replace the missing teeth in your smile. They are made of durable, non-allergenic material that can be attached with clasps or custom-fitted to say firmly in place. Partial dentures are very effective for replacing two or more teeth in a row.
Full Mouth Reconstruction
At California Dental Care, we provide comprehensive treatments that can be combined to create a customized solution to address your needs as effectively as possible. If you need a full mouth reconstruction, our goal is to re-establish your oral health and make it so you can speak, chew, and smile as naturally as possible. A full restoration involves cosmetic and restorative dental therapies working in unison to repair and enhance your smile. We set up each step of the process to create the comfortable, complete, and beautiful smile you've always wanted.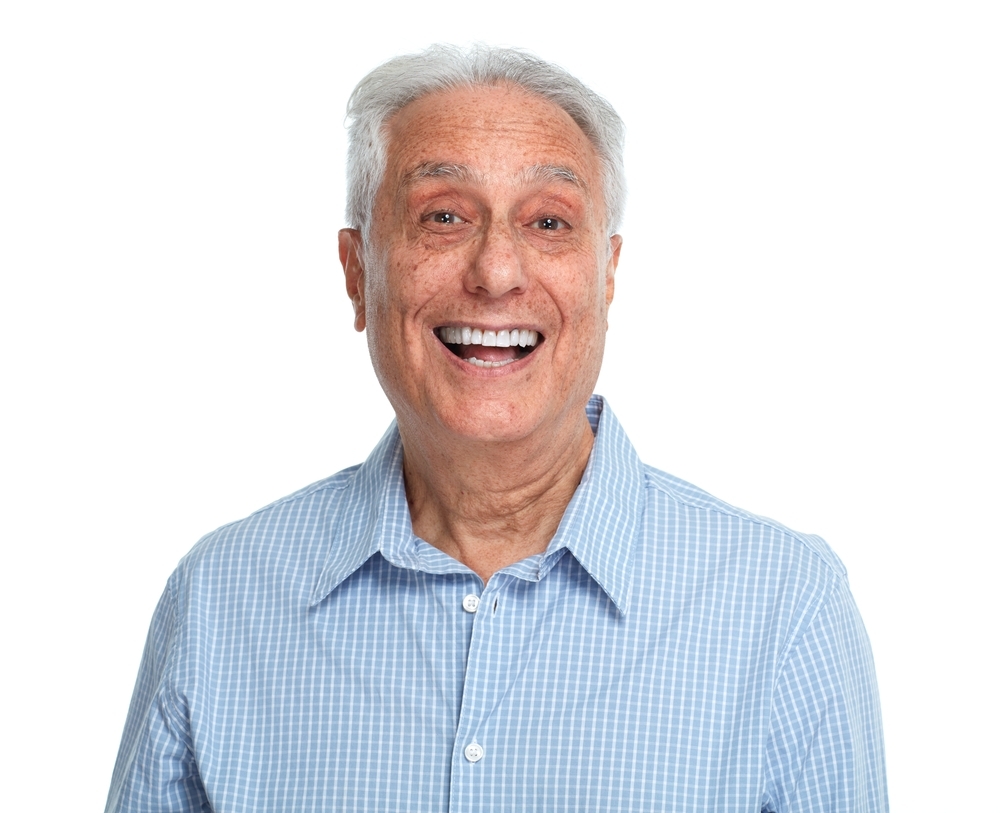 Comprehensive Restorations in American Canyon
Our experienced staff provides your family with treatments to restore optimal oral health and function. We offer a range of services to repair damage and replace missing teeth. With our attention to detail and desire to provide individualized, comfortable treatment, our California Dental Care team can meet your needs for a healthy, functional, and beautiful new smile.