HEALTHY, CONFIDENT, BEAUTIFUL SMILE
A Multiple Tooth Implant Can Give You the Smile That You Deserve
Losing multiple teeth can be a scary experience, especially if you are unfamiliar with all the teeth replacement options available. So you should know that a multiple tooth implant is an ideal way to replace multiple missing teeth and improve the appearance of your smile, your function, and oral health.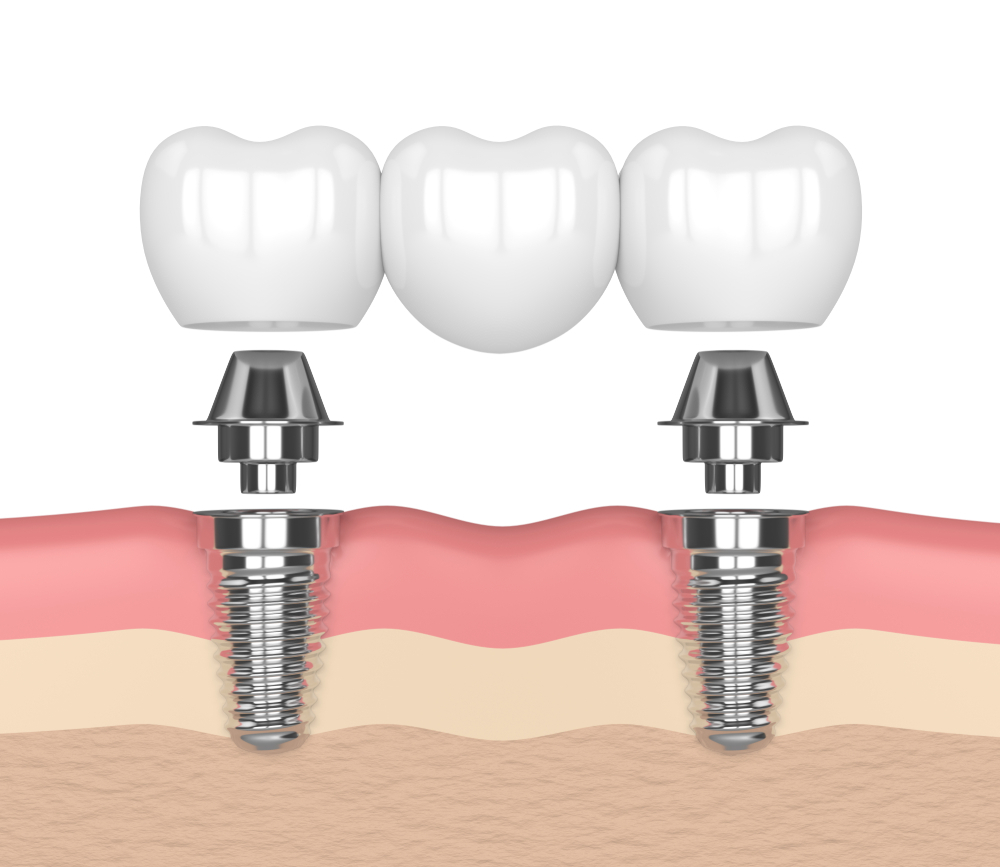 Experienced multiple tooth implant specialists at California Dental Care
Rather than replacing each tooth individually with an implant and crown, a multiple tooth implant offers a less invasive alternative to the implant process when replacing multiple teeth at once. This review discusses what multiple tooth implants are, the benefits, and how they compare with alternative solutions.
A multiple tooth implant explained
A multiple tooth implant also called an implant-supported bridge, is a type of restoration used to replace a section of missing teeth. The process involves the placement of two or more dental implants, followed by the attachment of abutments and a dental bridge. The dental bridge consists of multiple dental crowns covering the space left by multiple missing teeth.
The benefits of a multiple tooth implant
It is also possible to replace each missing tooth with a single implant. But replacing each tooth individually with its own implant and crown can make the process more invasive and costly for the patient. A multiple tooth implant offers a way for the patient to restore their smile in a less invasive manner because it only requires two dental implants. Multiple tooth implants are also more durable than fixed bridges and partial dentures, and they look and feel natural.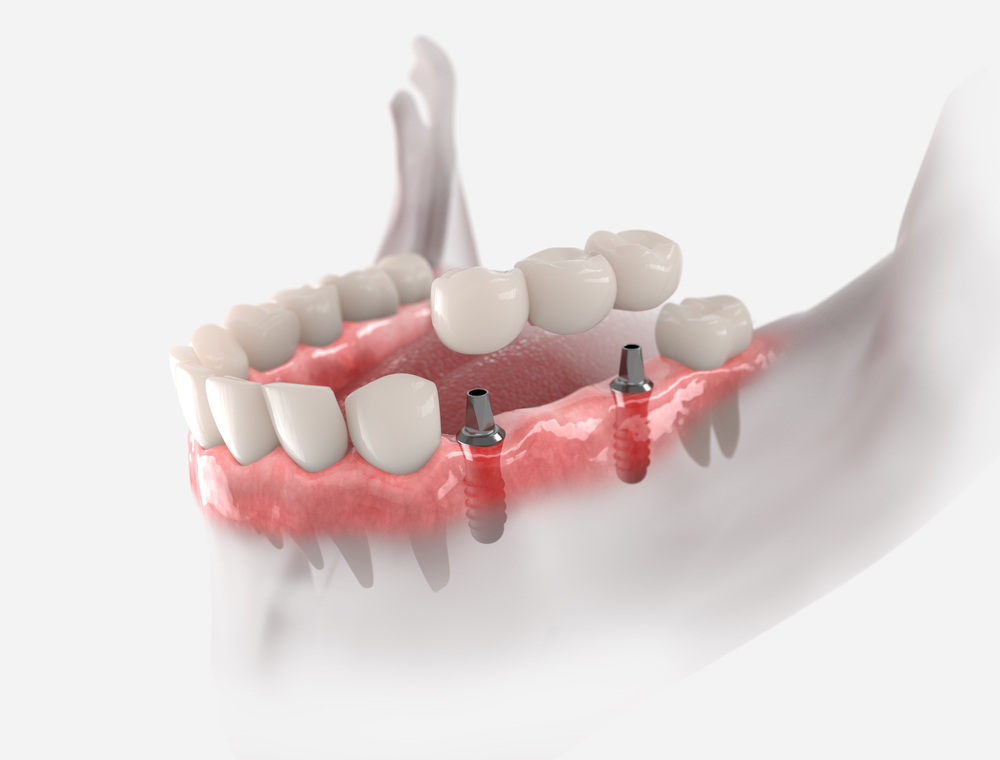 A multiple tooth implant vs. alternative solutions
The three most commonly recommended replacement solutions for multiple missing teeth are multiple tooth implants, fixed bridges, and removable partial dentures. Each offers unique benefits, and one may be preferable depending on the patient's goals and treatment preferences. However, a multiple tooth implant is generally more durable, feels more natural, and requires less maintenance than dentures and a fixed bridge. However, the treatment process is more extensive, and they can cost more than the alternative teeth replacement solutions.
When a multiple tooth implant may be right for you
A multiple tooth implant may be ideal for a patient missing multiple teeth or severely damaged teeth in the same quadrant of the mouth. In this case, two implants can be placed on each side of the section of missing teeth. The dental bridge is then attached. The multiple tooth implant process is longer than with alternative solutions and requires a minimally invasive surgical procedure to place the dental implants in the jaw.
Replace multiple teeth with dental implant treatment
Dental implant treatment can benefit your smile and confidence, so call our office today and schedule a consultation visit. We specialize in dental implants and are happy to answer your implant-related questions.